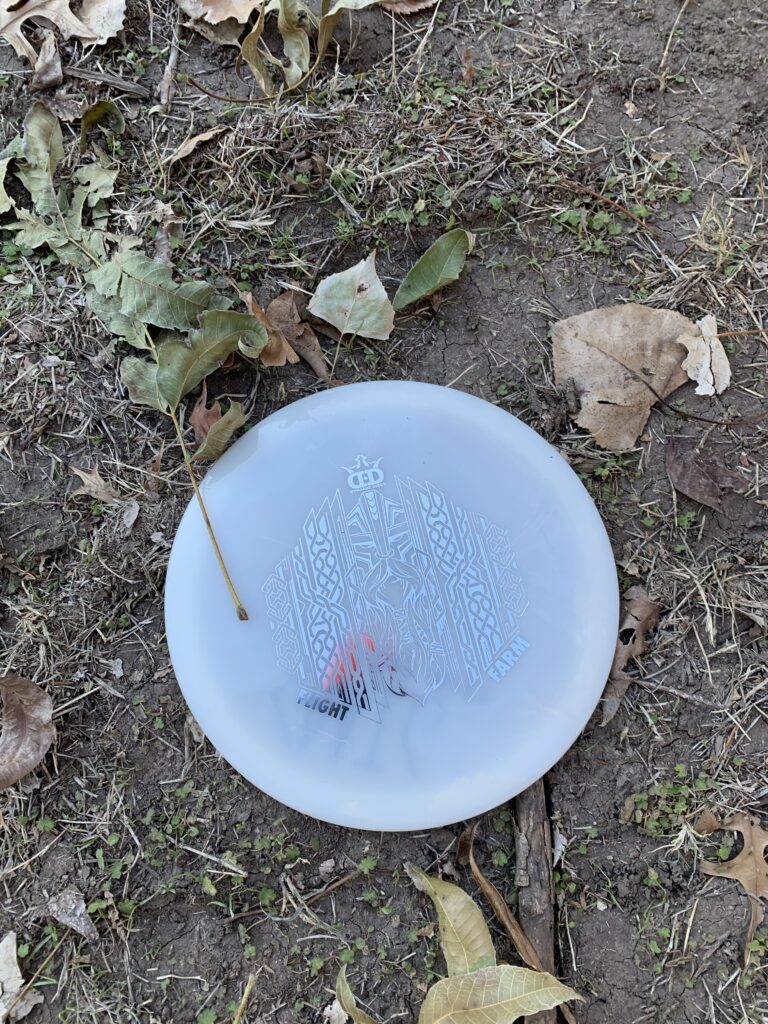 Did you miss us? We're back….I brought my pencil. Give me something to write on…
Oh sorry I had a Van Halen flashback there. What's up Flight Farm Family? It's your favorite Road Warrior broadcasting live from the ROOST.
I've been busy wrapping up my competitive season and also playing the role of TD. Since we last spoke I've competed in the following tournaments: Anthony Open #8, Larned Fall Classic, Mulvane Madness, Knebler Pond Tall Grass Invitational, Napawalla Nightmare, and the KDGA Finals. While I was competing in the previously mentioned events I was also acted as the Tournament Director for the following events: Anthony Open #8, Mulvane Madness, and Napawalla Nightmare.
The Kansas Disc Golf Association's 2022 Oz Tour Schedule came to a close with KDGA Finals at Millbrook Park in Wichita KS on 11/6/22. Those that qualified for this event got to play a 18 hole skins match in which pros played for cash and ams played for merchandise. It's a great way to end a 9 month long season and a lot of fun.
So to say I've been a little preoccupied is a bit of an understatement. I was lucky enough to get back out on the road after KDGA Finals was over. I headed down to Oklahoma and below is a list of courses that I recently played and some of my thoughts.
927: O'Brien Park in Tulsa OK-18 hole course that played on a golf course for the first 8 holes then through the south end of the park for the other 10. Decent course that had good lines, length, 2 elevated baskets, a couple of pond shots, and nice wooded shots towards the end. Did lose a disc in the pond on hole 6
.
928: Memorial Park in Cushing OK-18 hole course that has been expanded and redesigned. A few holes had some length to them, and a few were getable birdies. There were some flow issues, having tee signs would help A LOT with this, and a few holes that threw over the park roads! Would hate to see a car get plowed from an errant disc. Long walks in between some holes slowed the round down. Was it an improvement upon the original 9 holes? Yes and no. You need an overall game now but the old layout was more beginner friendly IMO. Maybe they outgrew the old 9?
929: Meridian Sooner Park in Del City OK-9 hole pitch and putt course for the residents of the trailer park. Holes were short and I played the whole round with my Suspect and Warden. It was a fun ace run course for more experienced players and a great place to take kids or new players to the sport!
930: Trosper Park in OKC OK-18 hole course that played in an older park. Dirt tee pads made for wonky footing at times and the baskets are OLD, but I give them credit they did their job! Nice semi wooded course for the first 8 holes before it opened up and got longer for 3-4 holes. A couple of tunnelish holes with thorny rough to punish bad shots that strayed from the fairways. Not a bad course. The addition of pads, signage, and better baskets would definitely help. Despite all that, the golf was pretty good here and I enjoyed my round.
931: Oklahoma Christian University in Edmond OK-18 hole course that has also undergone an expansion and a redesign. The redesign was an upgrade for sure but there were some flow issues. As this course plays around the college campus, space was limited in spots. A long walk from 5's basket to 6's tee took a while. A few more open, longer holes than I'd like and another long walk from 14's pad to 15's tee kinda got redundant.
Not a bad course and an improvement from its former self. Course was busy with all ages playing.
Hopefully I can get in a few more road trips before the end of the calendar year. I'm not going to lie, it's getting more difficult to pick up courses without traveling quite a ways to get to some pockets of un played courses. I'm looking at about 3.5-4 hours of traveling in any direction to get to a couple of pockets, but that's how it goes sometimes. Ideally I'd like to get to 950 before 2023 gets here. Will it happen? Who knows, I mean it only takes time and money I suppose. I got the chance to do an interview for The Night Owls youtube show and you can listen to that here: Disc Golf Interview Craig Winters PDGA 88660 – The Night Owls E04 #flightfarm #teamflightfarm
We discussed a variety of topics, many of which were courses that I've played, etc.
As always I'm looking to play anything and everything that I've not played already so if you know of something reach out to me. I've got some trips lined up as we speak and I'm itching to get back out on the road soon. Until the next time!!!
#teamhyzernauts #teamflightfarm
#discgolfacrossamerica #teamtrilogy #MA40CREW #KDGA #latitude64discs #westsidediscs #dynamicdiscs #questfor950
#playdiscgolfmore #zucacart #hyzernauts #dynamicdiscssquad #OMG #handeyesupplyco #roadwarrior #roadwarriordiscgolf