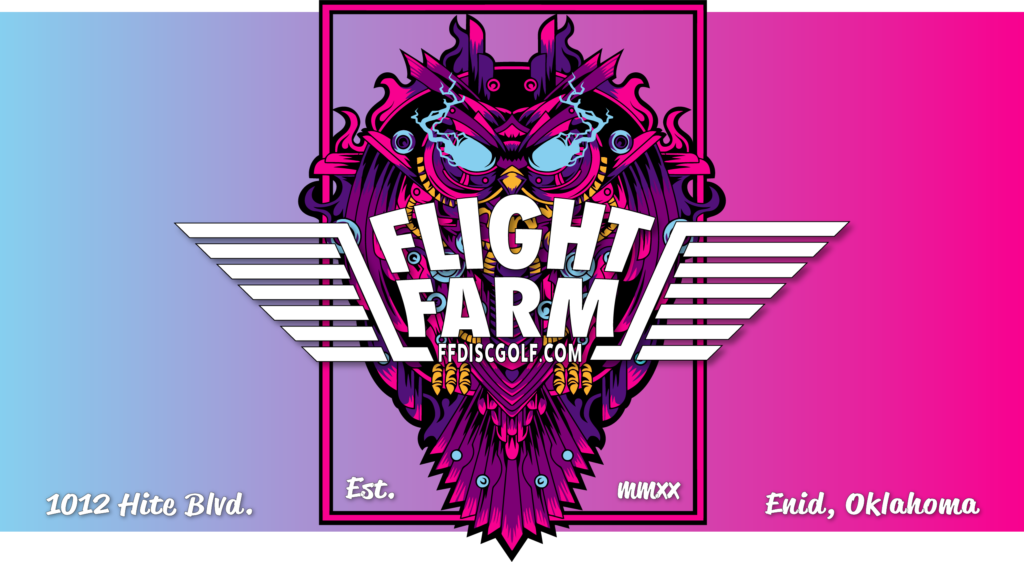 The BEST discs for the course ahead
Flight Farm serves up the best disc golf discs and disc golf apparel in Northwest Oklahoma. With your help, we're taking our brand to the masses. Every detail has been meticulously thought of, and every player will look good, feel good, and play good in our performance disc golf gear.
With the top disc golf manufacturers at our pro shop, we've got the best discs for the course ahead. Be bold, throw far!
Check out Flight Farm's retail store!
1012 Hite Blvd.
Enid, Oklahoma 73703