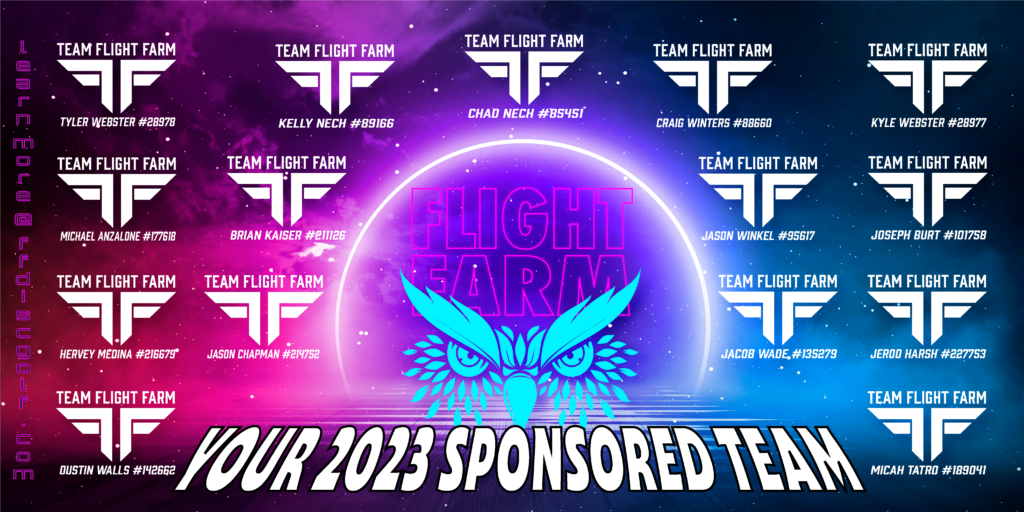 We are thrilled to announce our 2023 Team Flight Farm Ambassadors and are looking forward to these players' upcoming disc golf season! Please join us in supporting them all year long.
Chad Nech #85451
Kelly Nech #89166
Jason Winkel #95617
Brian Kaiser #211126
Jason Chapman #214752
Michael Anzalone #177618
Kyle Webster #28977
Tyler Webster #28978
Hervey Medina #216679
Micah Tatro #189041
These players have their own coupon codes! Click in their bios and save cash at checkout.