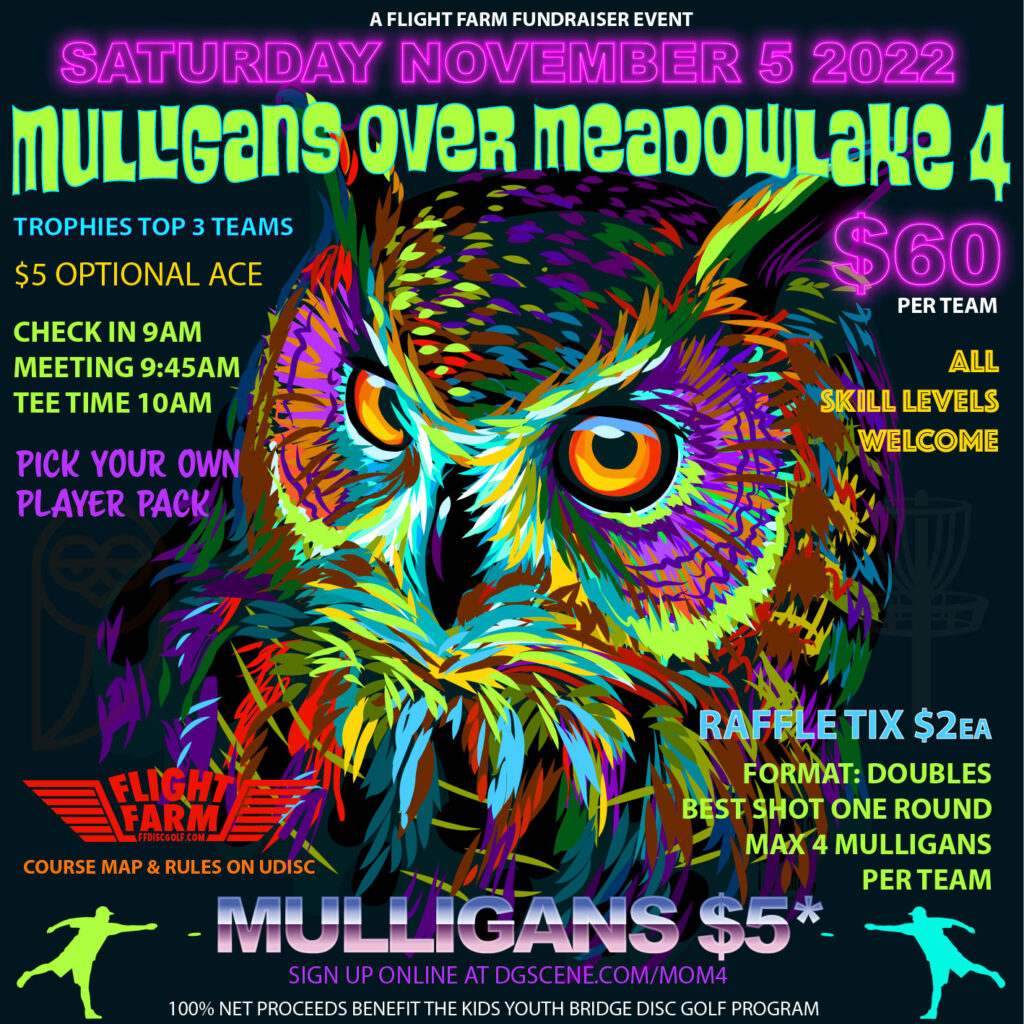 This is the 4th Mulligans Over Meadowlake and we couldn't be happier to help the Youth Bridge Disc Golf Program with this Flight Farm Fundraiser.
To register online simply go to http://www.dgscene.com/mom4dgscene.com/mom4 and save 5% until November 1st at 11:55pm.
If you are new and want to sign up but maybe aren't sure about the rules for disc golf, go to http://pdga.com/rules
If you want to know about the course and course rules be sure to download the Meadowlake Disc Golf Course Map below!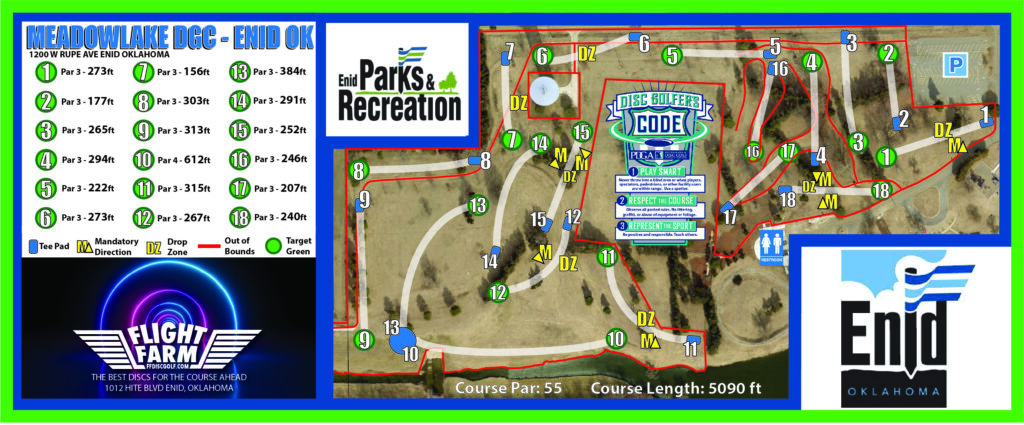 What is a Mandatory?
UDisc has a great page explaining this topic. Check it out!
https://udisc.com/blog/post/disc-golf-rules-explained-mandatories-mandos
What does Out of Bounds mean?
UDisc has another great wealth of information on OB. Check it out!
https://udisc.com/blog/post/disc-golf-rules-explained-out-of-bounds-ob