Hello Flight Farm friends,
They say that if March comes in like a lamb it will go out like a lion. I wonder what they say about mid March Cloud Breaker drops?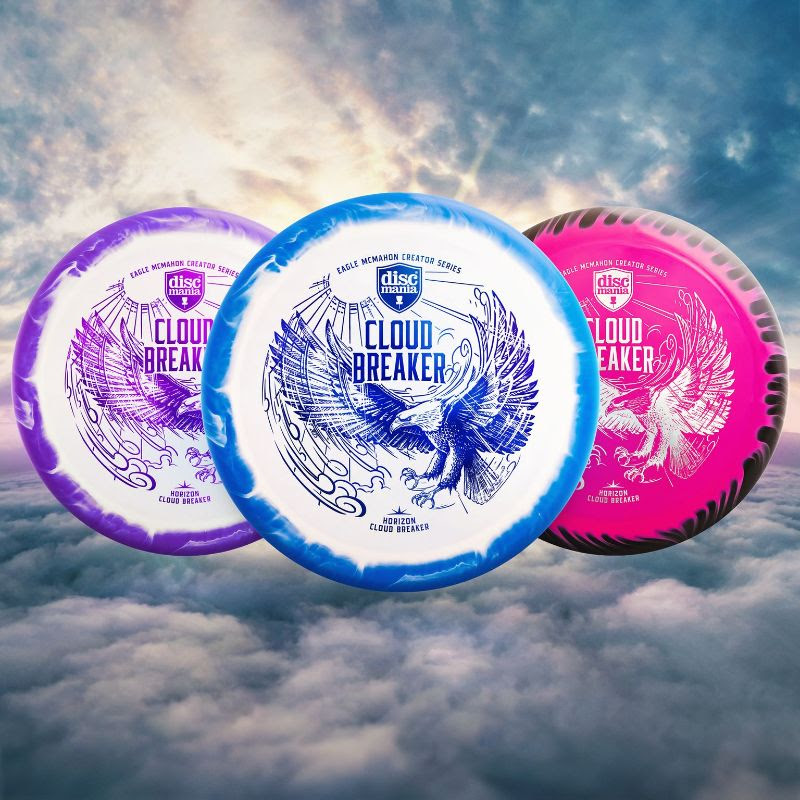 Your favorite distance driver is back to pierce the clouds yet again with the 2023 version of Eagle McMahon's famous Creator series mold, the Cloud Breaker
The Cloud Breaker is the tool you need to harness your ultimate potential and unleash maximum distance to your game. Players with more arm speed and power will be able to obtain a full anhyzer flight out of it, both with forehand and backhand throws. Those with a bit less power or are still developing their skills can still take advantage of the great amount of glide that this disc offers.
This is the second iteration of the Cloud Breaker produced in the Creator Series line. Available in the Horizon plastic which first debuted with DD1, this eye catching plastic blend looks just as stunning in hand as it does in flight.
Global Release: Wednesday, April 12 at 10:00am
MSRP: $27.99
We open at 2pm but you can buy the new Cloudbreaker here on our online shop!